HELLO STRANGER PRESENTS........
A new open-air market experience! Oishii, meaning tasty or delicious in Japanese, and Barrio, the Spanish word for neighborhood, will be a first-of-its-kind open market experience in Little Tokyo with local vendors.
Questions, concerns, or just curious? Check out our FAQ.
Countdown To Our Next Oishi Barrio
✨"COME THROUGH, BRING THE CREW"✨ Yes, you, vendor applications are now open for the next Oishi Barrio!
Smash that link in bio and join us! We have 4 dates left, don't sleep....
CHECK OUT OUR AWESOME VENDORS
---
As an L.A. girl, Noelle Reyes has used all the influences growing up in a culturally rich and diverse community as inspiration to guide her lifestyle apparel brand Mi Vida.
Chances are if you're an Angelino, Reyes and Mi Vida's extensive offerings of Latino culture-inspired art and fashion will immediately inspire you too. And you can feel good about supporting Mi Vida too, as the brand has become a cultural hub while being a safe space for Latino and brown communities. Mi Vida can be found at Oishi Barrio. Mi Vida, Por Vida!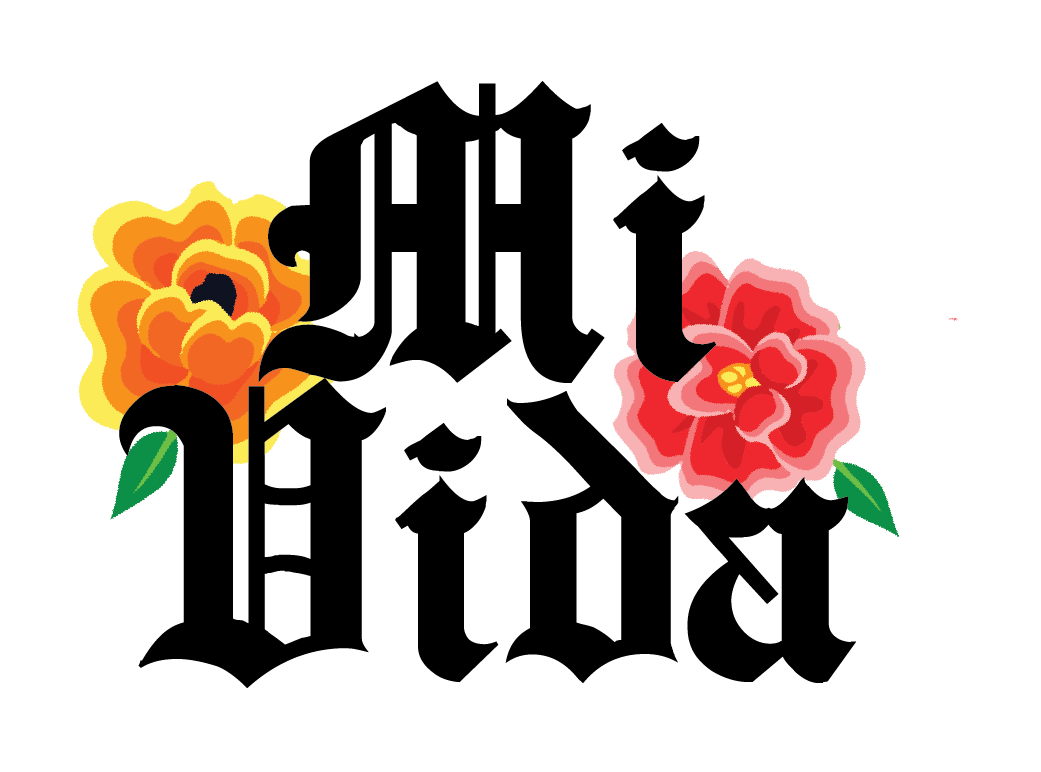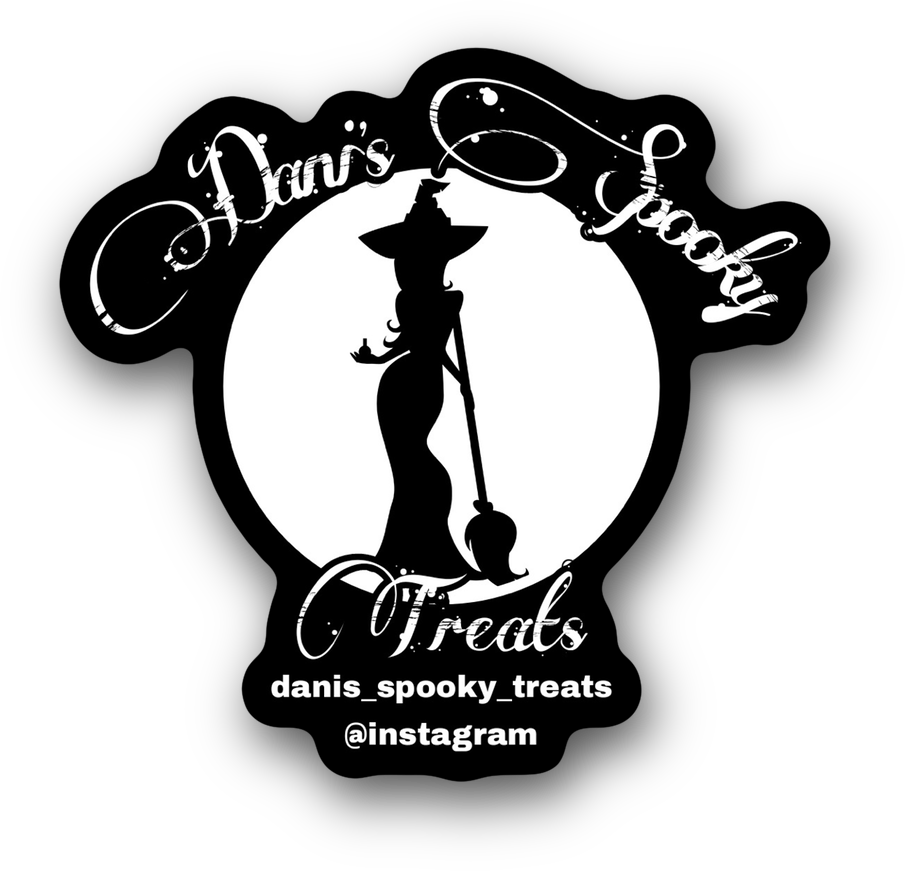 ---
Dani Castrejon Masumoto and her husband Erik see their 100% homemade chamoy as the perfect blend of their two cultures. Dani, who is Mexican, and Erik, who is Japanese, perfectly represent Oishi Barrio; the marriage of two cultures for the betterment of our community. Their chamoy is as authentic as they are, all-natural, and made in Los Angeles! And now you can get the realness at Oishi Barrio.
---
Who doesn't like tacos?! And whether they're on your plate or on Miguel Cervantes Jr.'s tees, they're all good! The native Angelino creates everything with enthusiasm because it's really hard not to get excited about tacos, tees, and a brand that is trying to spread the vibrant Southern California culture. "This weird perfect storm of So Cal culture" that is Tacocidal Tendencies; skate and punk culture, L.A. sports and you guessed it, the namesake taco, are all the things that excite Cervantes. Oishi Barrio is the new Taco spot!
"It was a blast! The music, food, and people were great. It was awesome connecting with the other vendors and getting together for a fun day in Little Tokyo. I'm looking forward to seeing how this grows!" - Miguel Cervantes Jr., Tacocidal Tendencies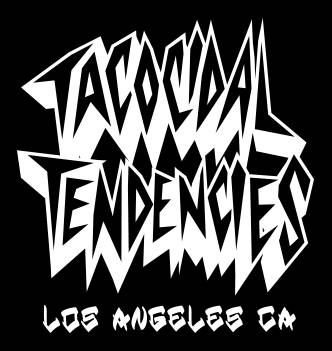 ---
La Sirena's Liz Garibaldi loves herself deeply. So much so, that when she got inspired to start the apparel brand, she quit a lucrative job and threw herself into creating full-time. Garibaldi knew that only creating would fulfill her, and it shows in La Sirena's pieces. As La Sirena has grown, the Latina owner has focused on making the message of the brand one of positivity, self-love, and helping others through her work. Help yourself by treating your closet to one of her tees at Oishi Barrio.
"Oishi Barrio made me feel seen and welcomed. I'm happy to see L.A. vibing out. People from all walks of life in one place. You can feel the unity". - Liz Garibaldi, La Sirena
---
TRHC is trying to elevate people with their products into being the "highest version of themselves." These boys from Pacoima are doing a bit of everything in the skate and "high class" culture, releasing pristine candy-coated skate decks alongside inspired tees and a magazine where they feature up-and-coming artists. Come elevate your life experience with The Real High Class at Oishi Barrio.
"TRHC had the honor and privilege to be a vendor booth at Oishi Barrio... It was a vibrant experience with skilled DJs keeping the place jumping the whole time. Angela is always a great host & MC and we appreciate the overall unification theme which is important in these times coming out of quarantine in addition to the great event vibes! Once again, a big thank you from the TRHC Squad! Bless up!" - Branden Carcamo (@BCGotGfx), The Real High Class

Check Out All Of Our Awesome Vendors Here
---
Mark de Clive-Lowe is a Los Angeles-based pianist, composer, jazz musician, live remixer, and electronic music producer. Born in Auckland, New Zealand, de Clive-Lowe was raised bi-culturally by his Japanese mother and New Zealand father. His music blends acoustic, electronic, and world sounds exploring themes of belonging and identity. For his work, de Clive-Lowe received the 2021 U.S.-Japan Creative Artists Fellowship and the Huffington Post called his music, "transporting not just in genre but in emotion and spirit." Transport your mind, body, and soul at Oishi Barrio.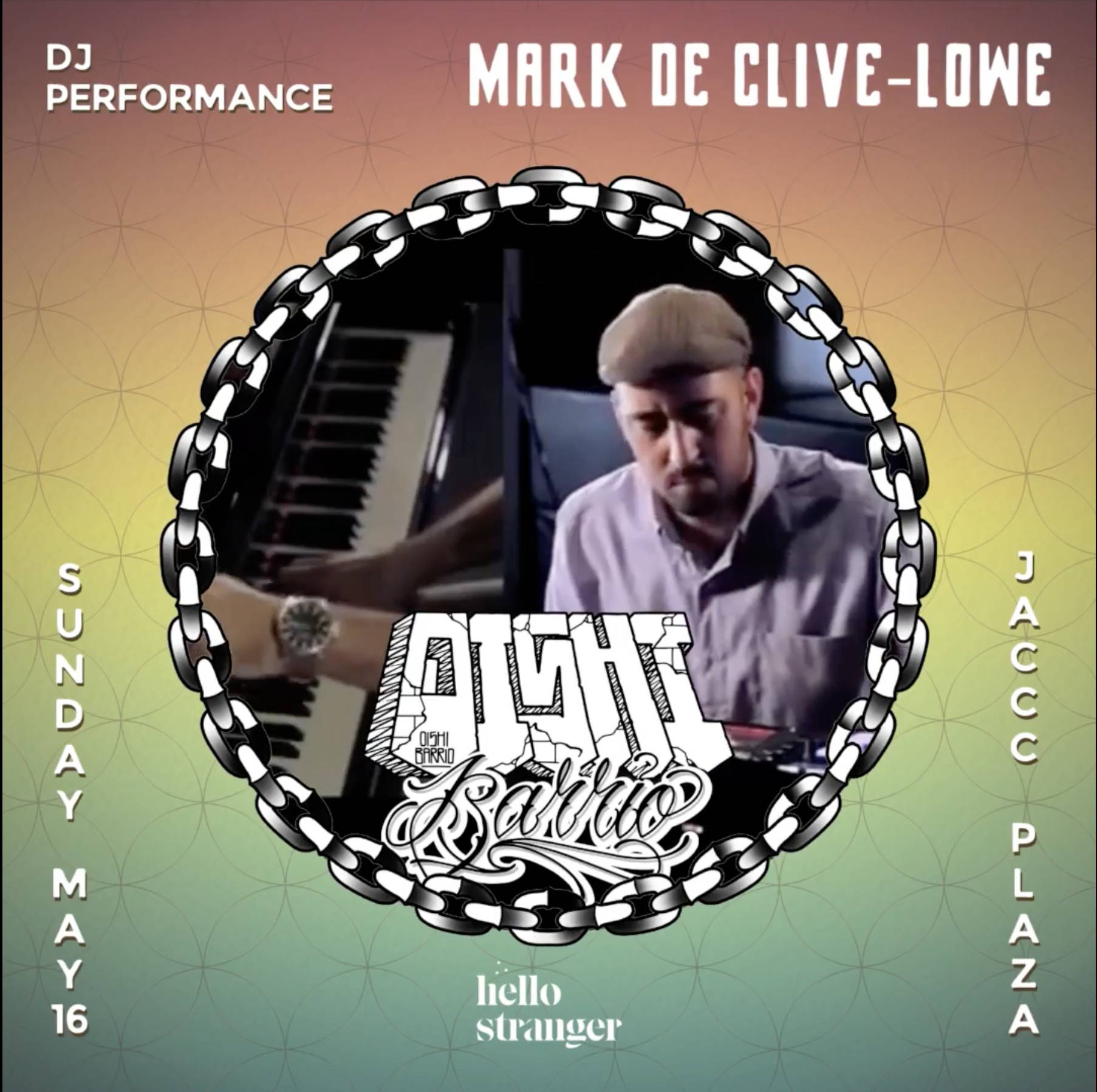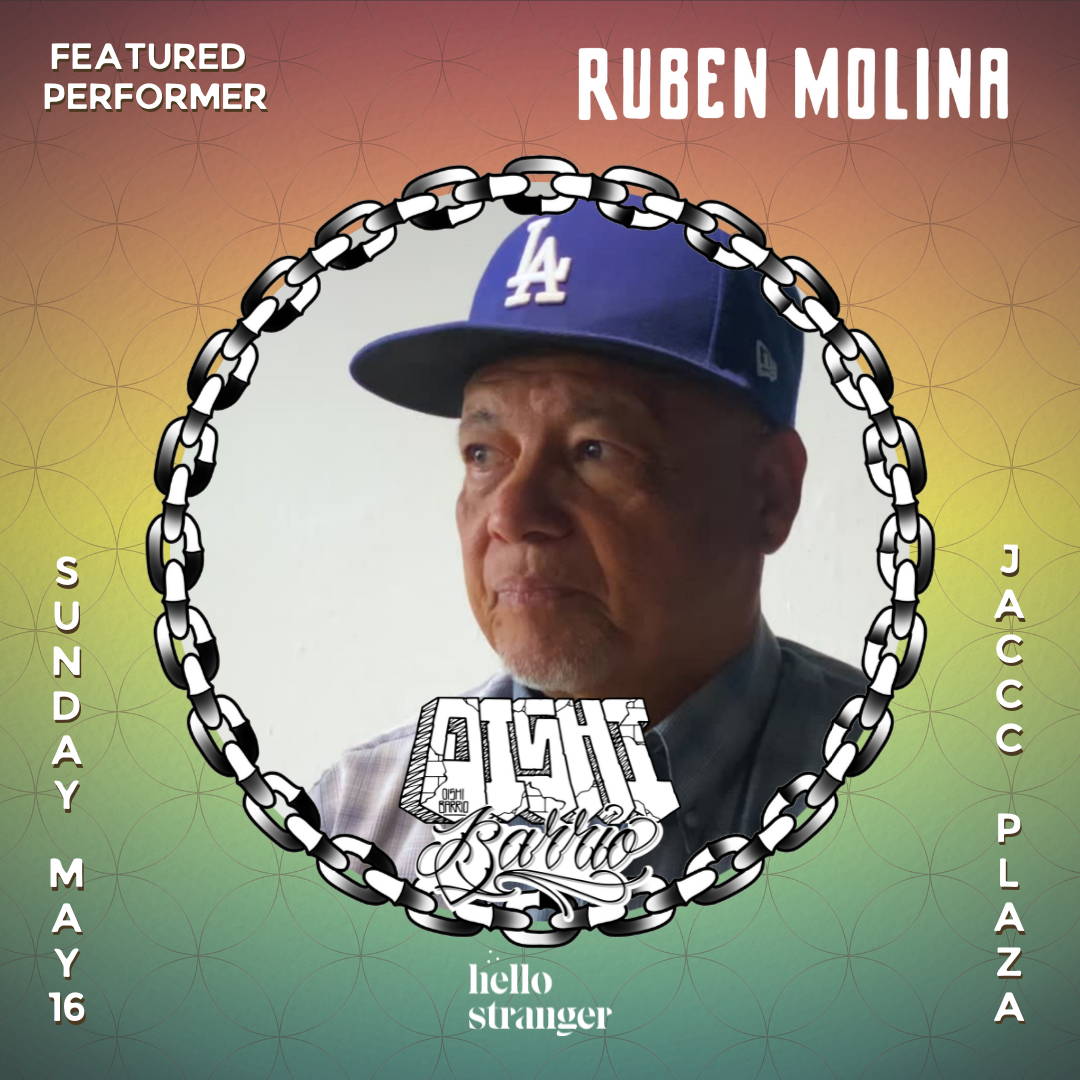 ---
A veteran of the L.A. DJ scene and member of the Southern Soul Spinners, Ruben Molina has made his life about the music. Now a celebrated documentary maker, community historian, and author, Molina moves the masses with a vast collection of vintage vinyl. That Molina has been adding to his collection of Chicano soul records since he was a boy, ensures that his DJ sets will have something for every auditory palette. Come get some Chicano Soul at Oishi Barrio.
"Oishi Barrio was a nice way to break out of pandemic mode! Music and beer with friends were fantastic!" - Ruben Molina, DJ & Author; "Chicano Soul: Recordings & History of an American Culture"
---
Los Angeles native Bles doesn't call himself a DJ; he considers himself "a selector curating vibes and moods." Ever since he started digging for records at 16, Bles' goal has been to make people dance and "put them in a space where they feel comfy." He sets the mood with an eclectic array of world music that he fell in love with at an early age by listening to the reggae from his father's collection. The first-generation Cambodian believes that by making people dance, he is" liberating" and giving them their true freedom. Get free with Bles at Oishi Barrio.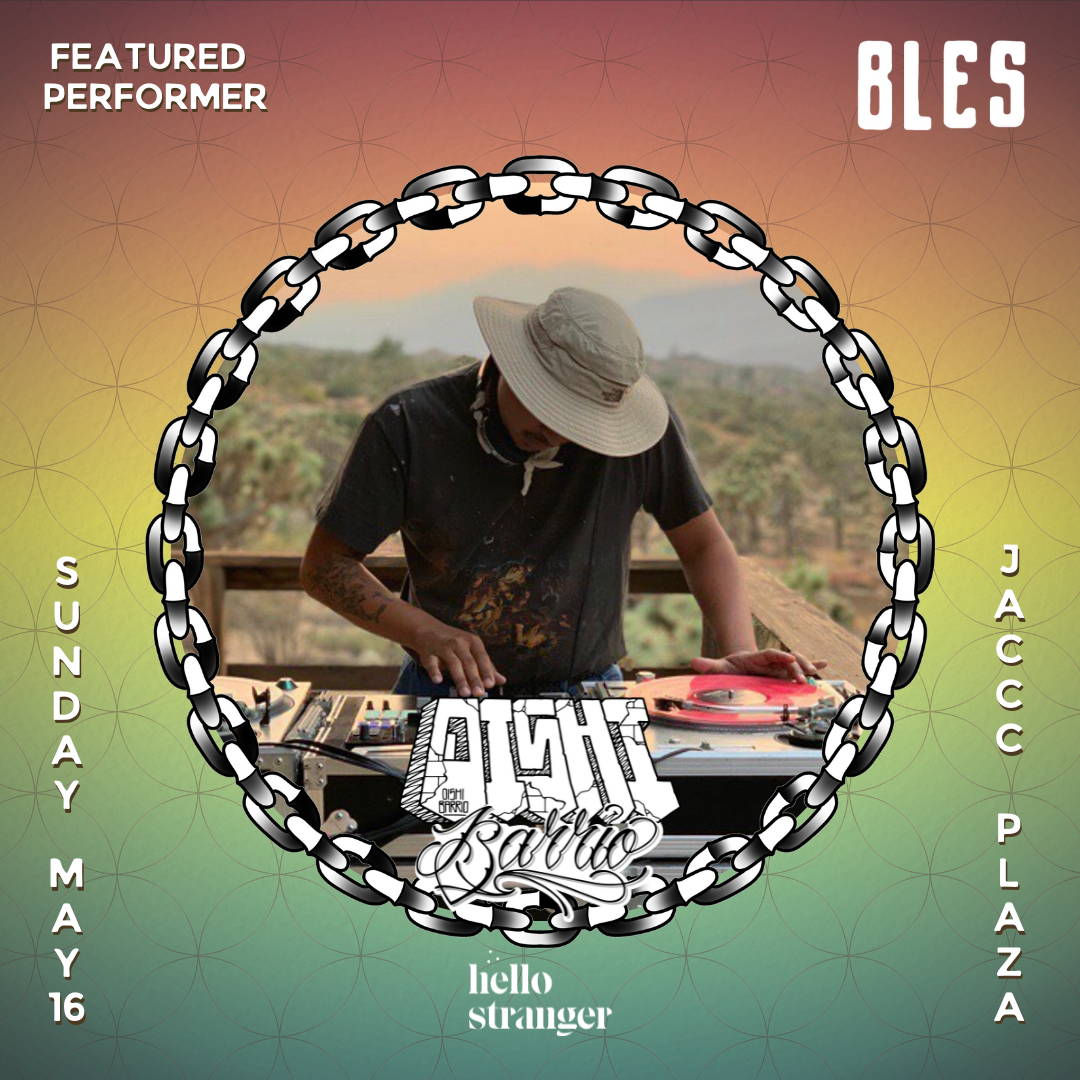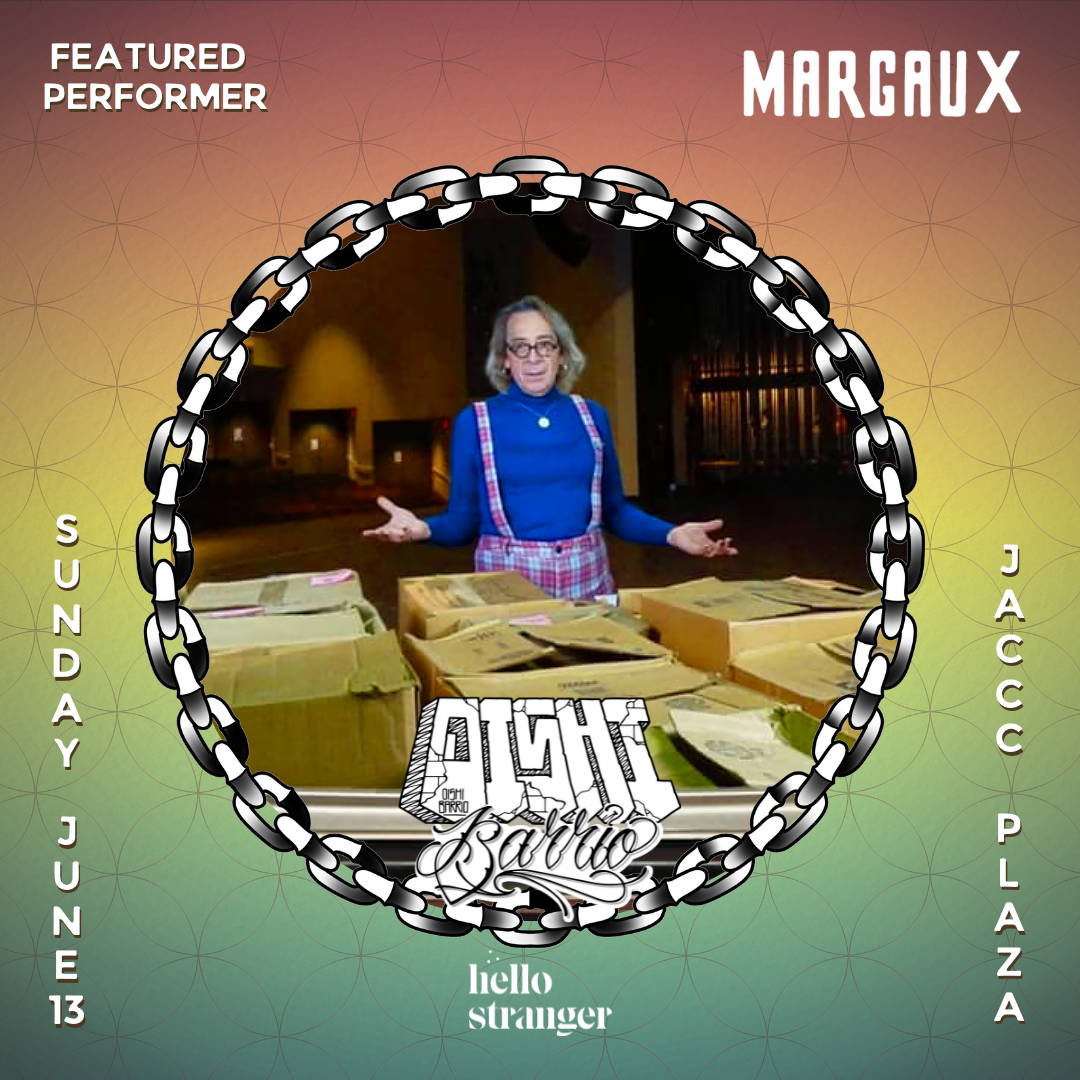 ---
Well now you can relive your freshest moments with our interactive photo gallery!
If you missed getting all fly in your own Oishi Barrio photo shoot, no llores...
The second Oishi Barrio will be on June 13th, don't be a square and miss it.